Committee
Karen Oliver, Chair, GCB
Steve C. Woodbury, GOED
Mark Stevens, Retired
Kent Ervin, Ph.D., NSHE
Audrey Brooks-Scott, DCNR

Staff
Rob Boehmer, Program Coordinator
Micah Salerno, Administrative Assistant
Shane Chesney, Sr. Deputy Attorney General

Contact
Rob Boehmer
NDC Program Coordinator

775-684-3397
email: rboehmer@defcomp.nv.gov
Voya®: 1-866-464-6832

Annual planning meeting
Thurs., Jan. 14, 2016 — 9 a.m.

Quarterly meeting
Thurs., Feb. 25, 2016 — 9 a.m.

If you are interested in saving for retirement and have not enrolled in the Nevada Deferred Compensation Program, choose any of these convenient ways to get started now.

Meet with your Voya local representative.
Call toll free 1-866-464-6832 or 775-886-2400 to set up an appointment to review your personal situation and complete the forms.

Enroll online.
Follow the two-step process after you click here.

EZ Enrollment.
Visit the NDC website to download and complete the EZ Enrollment Form and fax it to the NDC office.
What's New
Financial Wellness Education
The NDC sponsored Annual Financial Education Days were held October 19 – 23, 2015. The response was overwhelming: nearly 1,000 government employees participated in a series of financial wellness workshops at different locations across the State via the Internet. The NDC Administration will provide financial wellness education throughout 2016. The format will be expanded to full days, offering multiple opportunities to learn about Deferred Compensation, PERS, Social Security, PEBP, HSAs, health insurance planning into retirement, estate planning and preservation, long-term care planning, budgeting, debt reduction and other valuable employee assistance programs for active and retired government employees offered through the State of Nevada.
Farewell to NDC Committee member Brian Davie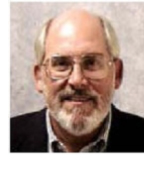 Together with Governor Sandoval's office and a multitude of other employees across the State of Nevada, NDC expresses much gratitude and appreciation to Brian Davie for more than 12 consecutive years of service and commitment to the Nevada Deferred Compensation Program. One of the longest serving members in the history of the NDC Program, Mr. Davie was appointed to the committee in 2003. He was the Legislative Services Officer and head of the Las Vegas Office of Nevada's Legislative Counsel Bureau before retiring in summer of 2014. We thank Mr. Davie for his dedicated service.
Plan deferral limits in 2016
The Internal Revenue Service announced the annual deferral limits on 457(b) plan accounts will remain unchanged in 2016. However, the IRS raised the income limits in 2016 for individuals eligible for the Saver's Credit.
Two new NDC Committee members
NDC is happy to announce that Governor Sandoval has appointed Dr. Kent Ervin and Audrey Brooks-Scott as the newest members of the NDC Committee, pursuant to NRS 287.325.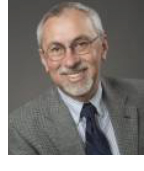 Kent Ervin, Ph.D., is a professor who teaches undergraduate and graduate level courses and conducts research in the chemistry department at the University of Nevada, Reno. Awarded a University of Nevada, Reno Foundation Professorship for 2009-2012, he was named Clemons-Magee Professor of Chemistry in 2013. An elected member of the faculty senate, he has served as chair and member of the faculty senate's Salary & Benefits Committee. Since 2006, he has been a faculty representative on the NSHE Retirement Plan Advisory Committee, which advises the Chancellor on defined contribution retirement plans for the Nevada System of Higher Education.
Audrey Brooks-Scott is an Administrative Services Officer II for the Department of Conservation and Natural Resources. During her 14 years of state service, she has also worked with the Department of Corrections, Department of Business and Industry and the Public Employees Benefit Program. Earlier in her career, she was a bank loan and investment officer and an office manager for hotels, retail outlets and an engineering firm. Ms. Brooks-Scott serves as the Northern Nevada Mentor for Women's Money, a nonprofit organization created to educate women of all ages about money management.
In closing, all of us here at NDC wish you and your family a wonderful and joyous holiday season and New Year.